text.skipToContent
text.skipToNavigation

Williamsburg Opaque Offset
With a reputation built on performance, printers know that Williamsburg can pull a heavy load and have come to count on it for jobs that require precision and consistency.
Sturdy. Steady. Strong.
You expect your workhorse to tackle the hard work and do the heavy lifting. The beauty of this workhorse lies in its strength. Printers can expect to receive superior runnability, uniform quality and excellent printability.

That's a Workhorse Brand
With 94 brightness and a preferred blue-white shade, Williamsburg Opaque Offset delivers excellent opacity, superior density and an unbeatable finish with greater ink holdout than ever before thanks to its new and improved formation and distribution of fibers.​​​​​​​
​​​​​​​
3 Basis Weights (50, 60 and 70lb)
2 Basis Weights in Return Postcard (7 pt., 9 pt.)
SFI® Certified
Available for both Offset and Digital
Cartons, Skids and Rolls
Acid-free for Added Archival Quality
Specially treated digital papers available, designed for high-speed production inkjet presses to hold remarkable color with incredible consistency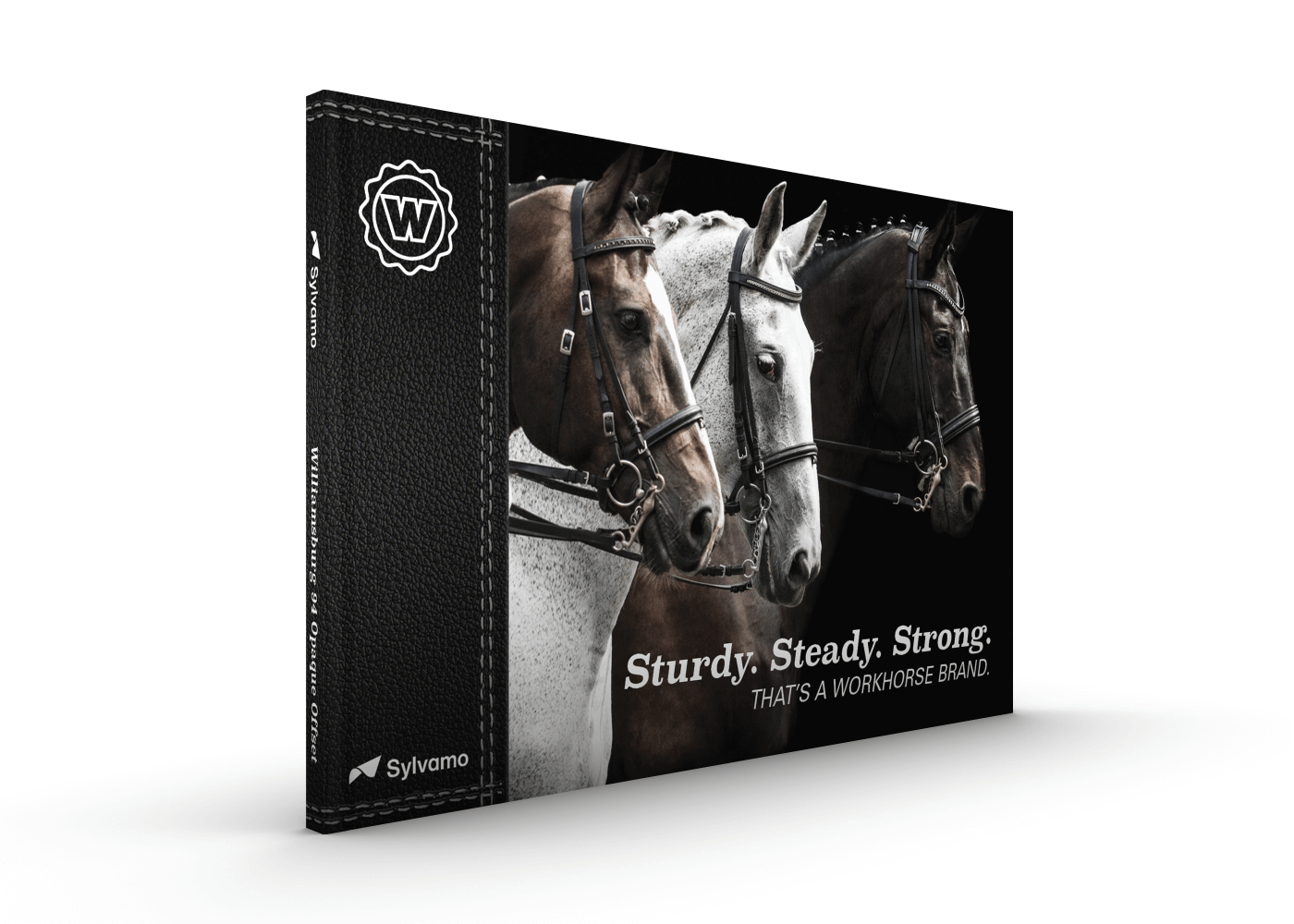 Request a Swatchbook
Your go-to-guide to the sizes and weights of Williamsburg, this swatchbook contains a variety of print samples, unprinted sheets, as well as the latest stocking information for this trusted brand.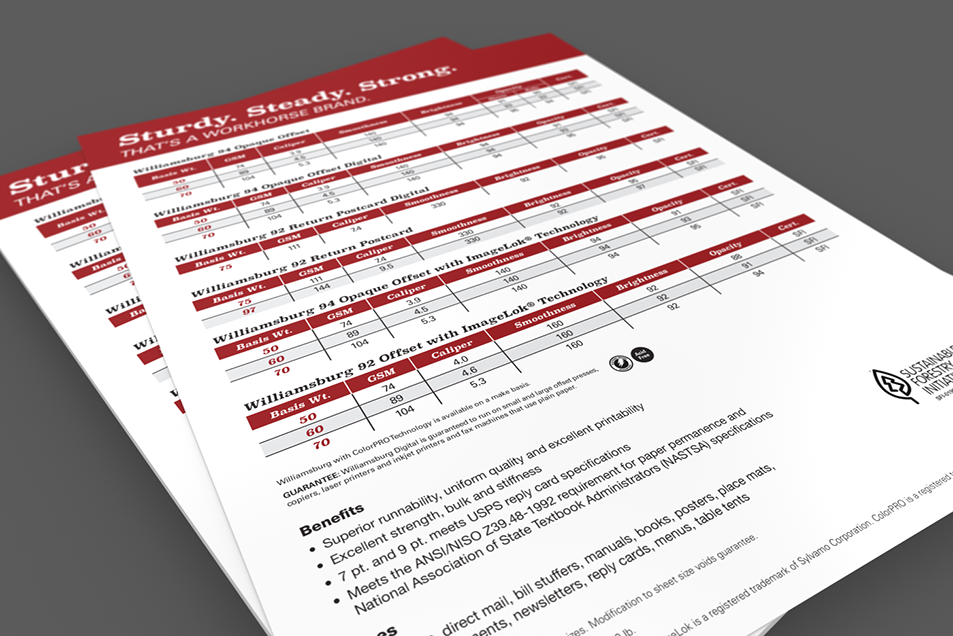 Download a Sell Sheet
For a quick overview of Williamsburg's full portfolio and product specs, download a copy of the latest sell sheet.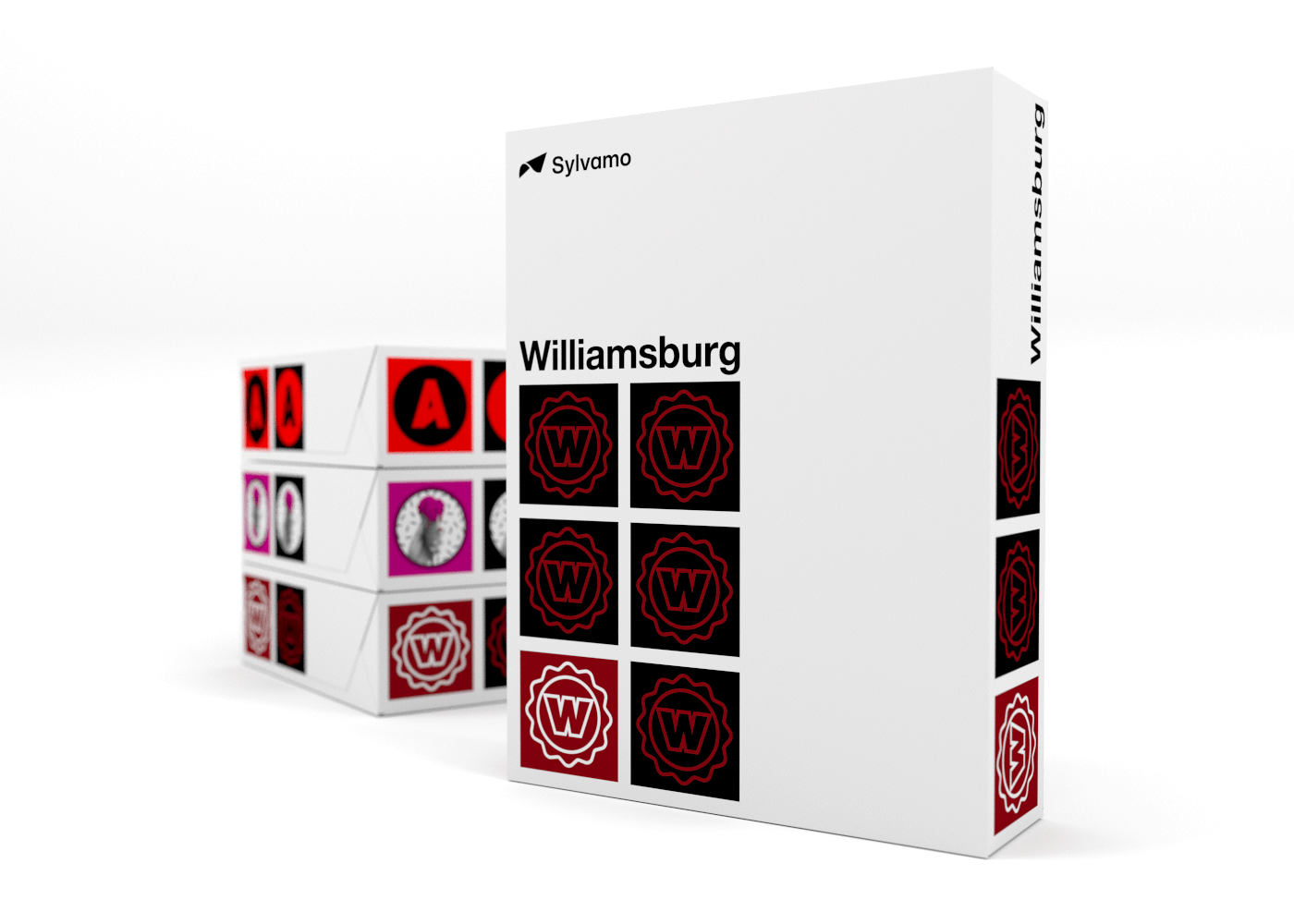 The Latest in Williamsburg's Portfolio
Williamsburg Opaque Offset sheets are made in the USA at Sylvamo's Ticonderoga Mill using responsible manufacturing processes that contribute to a cleaner environment for generations to come.
Choose a Sold To - Ship To
Sold To
{{selectedSoldTo.name}}


{{address.line1}}, {{address.town}}, {{address.region.isocodeShort}} {{address.postalCode}}
{{address.phone}} , ,

Change
Ship To
There is no ShipTos