text.skipToContent
text.skipToNavigation

Springhill®
With Springhill Uncoated Bristols,
there's no limit to what you can create in color.
Treat Yourself to Color
From charming Cherry to calming Canary, there's a Springhill shade for every project. Make menus and tent cards that leap off the table, create frameable greeting cards and postcards, and radiate personality in your newsletters, brochures and flyers.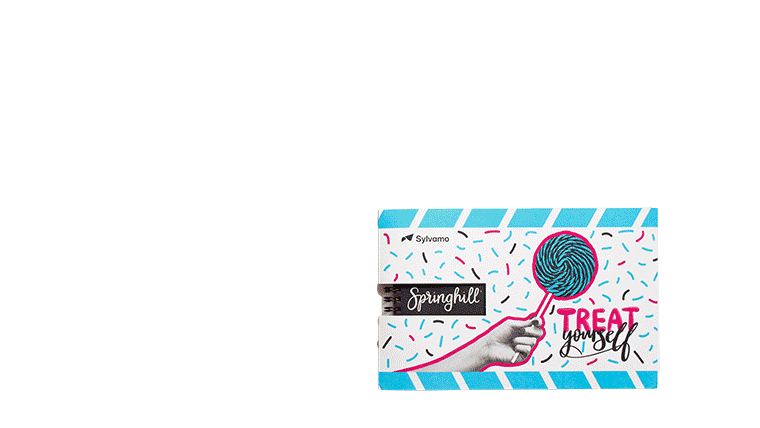 Let Your True Colors Shine
No matter how you print it, Springhill lets your true colors shine. Available in a variety of basis weights, finishes and pack types:
Vellum Bristol Cover - A dual purpose Bristol with the bulk and feel of a premium cover stock, it's ideal for direct mail, brochures, greeting and mailing cards.
Index - A smooth, hard finish that offers excellent printability, whether you use ink or toner. Index meets USPS® postal qualification standards.
Tag - With its high stiffness, tear strength and bulk, Tag is ideal for menus, folders, hang tags and postcards.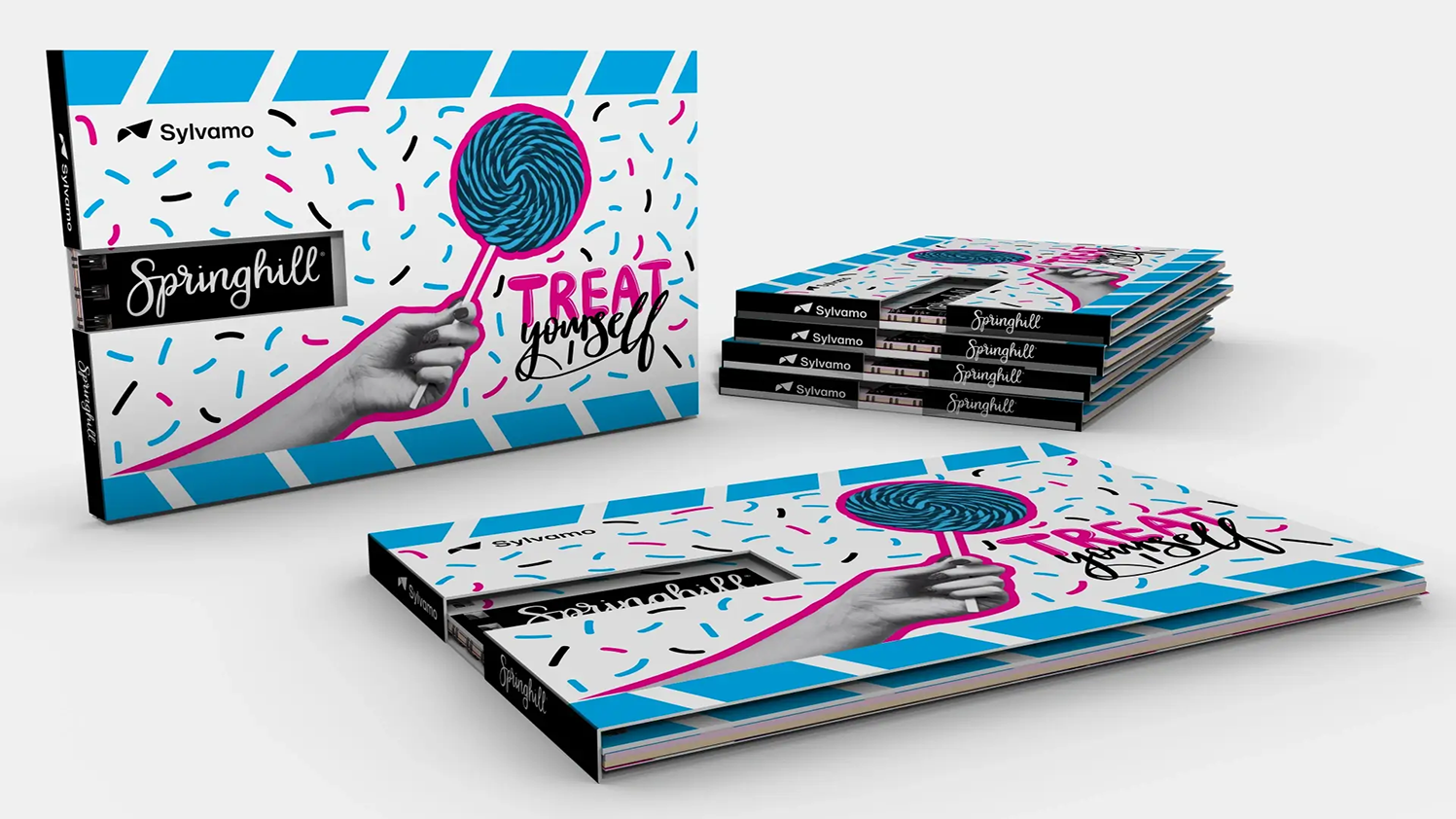 Request a Swatchbook
Your go-to-guide to the sizes, weights and finishes of Springhill, this swatchbook contains colorful and whimsical print samples as well as the latest stocking information for this versatile brand.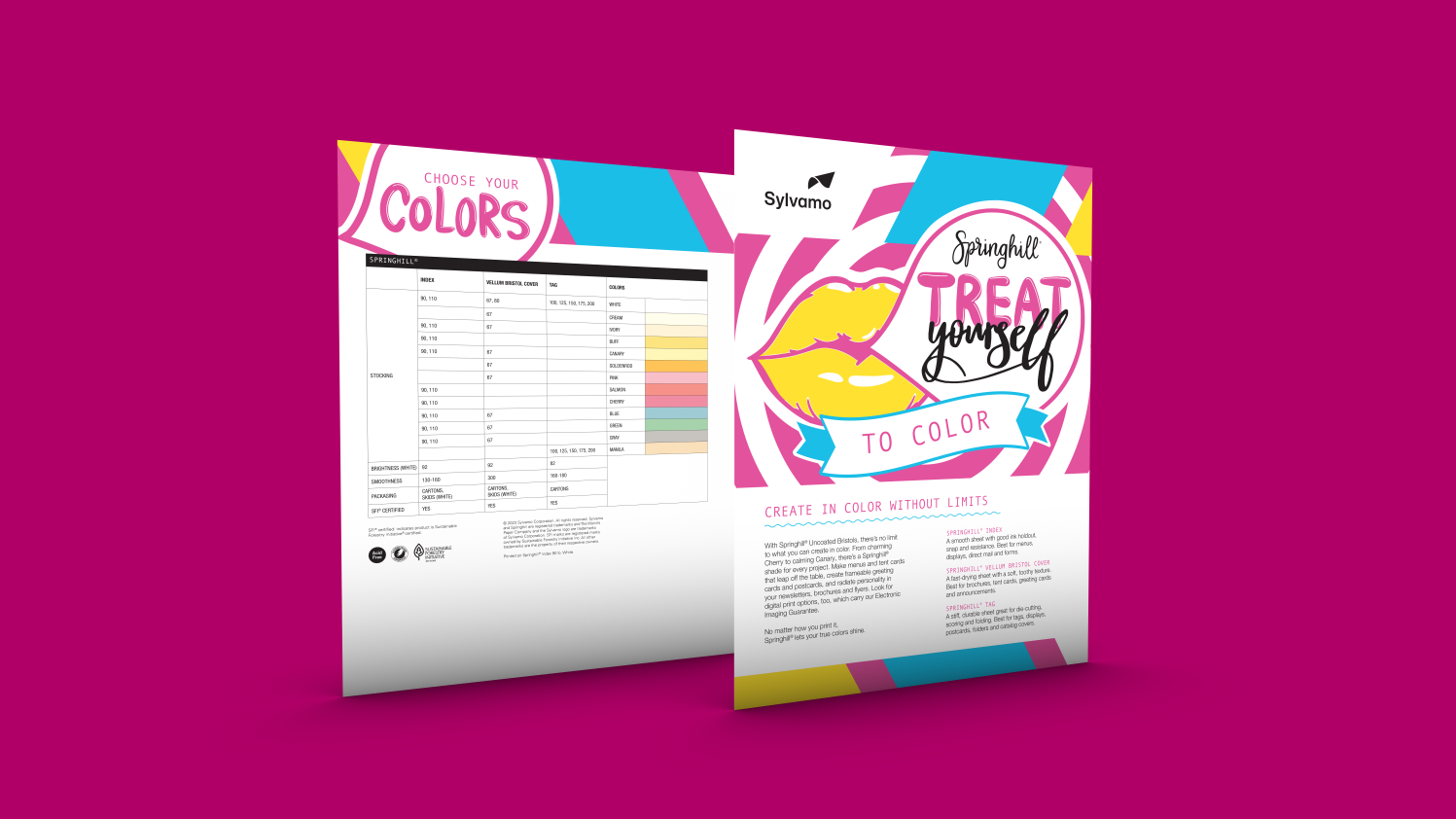 Download a Sell Sheet
For a quick overview of Springhill's full portfolio and product specs, download a copy of the latest sell sheet.
Choose a Sold To - Ship To
Sold To
{{selectedSoldTo.name}}


{{address.line1}}, {{address.town}}, {{address.region.isocodeShort}} {{address.postalCode}}
{{address.phone}} , ,

Change
Ship To
There is no ShipTos