text.skipToContent
text.skipToNavigation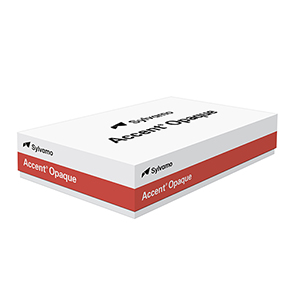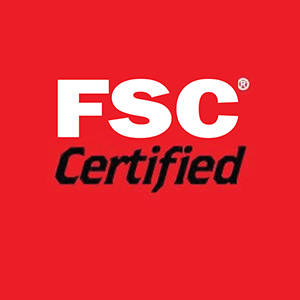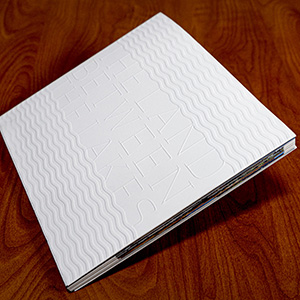 Accent Opaque Cover White Smooth - Sheets
Accent® Opaque Cover Smooth is a durable uncoated sheet that's ideal for invitations, greeting cards, catalogs, business cards, brochures, direct mail, menus, posters and more. The Smooth finish delivers crisp, vivid images and consistent production with good ink holdout on halftones and duotones and quick-drying characteristics. Its high brightness provides excellent print contrast for intense whites and subtle tone variations for dark colors. It's guaranteed to run on small and large offset presses, digital imaging equipment, including copiers, laser and inkjet printers, as well as plain-paper fax machines that accept cover weight papers.
There may be extra charges on certain size selections
Please enter a value greater than 0.
Please enter integers only.
Please enter a value greater than 0.
Please enter integers only.
These inputs are outside of our custom size ranges.
Available product dimensions are:
Width: 8.5 and 65 in.
Length: 11 and 65 in.
Please contact your Account Executive for further assistance.
Request access to purchase this item.
Accent Cover is available in 4 basis weights (65, 80, 100 and 120lb)
Accent Cover stock sheets are FSC certified and Cover stock rolls are SFI certified
Available in both Warm White and an enhanced white with 97 brightness
Coordinates with Accent Opaque Text
Electronic Imaging Guaranteed for Digital Cover items
Excellent opacity for minimal show-through
Good strength and stiffness for easy and exceptional die-cutting, scoring and folding
Book Publishing
Documents and Forms
Marketing and Advertising
This paper is Made in the USA, FSC ® Certified, and is 100% Acid-Free.
Additional Stock Items
SKU #
Cust. SKU #
Basis Weight
Color
Surface
Size
Unit Type
191200
130.00
White, 97 Brt
Smooth
28 x 40
Skids
191186
100.00
White, 97 Brt
Smooth
26 x 40
Skids
191185
100.00
White, 97 Brt
Smooth
23 x 35
Skids
191184
100.00
White, 97 Brt
Smooth
25 x 38
Skids
191166
80.00
White, 97 Brt
Smooth
26 x 40
Skids
191165
80.00
White, 97 Brt
Smooth
23 x 35
Skids
191150
100.00
White, 97 Brt
Smooth
28 x 40
Skids
191136
65.00
White, 97 Brt
Smooth
26 x 40
Skids
191135
65.00
White, 97 Brt
Smooth
23 x 35
Skids
188655
120.00
White, 97 Brt
Smooth
20 x 26
Folio Cartons
188650
120.00
White, 97 Brt
Smooth
28 x 40
Folio Cartons
188645
120.00
White, 97 Brt
Smooth
23 x 35
Folio Cartons
188640
120.00
White, 97 Brt
Smooth
26 x 40
Folio Cartons
188635
80.00
Warm White
Smooth
23 x 35
Folio Cartons
188630
100.00
Warm White
Smooth
26 x 40
Folio Cartons
188625
100.00
Warm White
Smooth
23 x 35
Folio Cartons
188615
80.00
Warm White
Smooth
26 x 40
Folio Cartons
188590
65.00
Warm White
Smooth
26 x 40
Folio Cartons
188585
65.00
Warm White
Smooth
23 x 35
Folio Cartons
188570
65.00
White, 97 Brt
Smooth
17 x 11
Cartons
188560
65.00
White, 97 Brt
Smooth
8 1/2 x 11
Cartons
188540
80.00
White, 97 Brt
Smooth
20 x 26
Folio Cartons
188179
120.00
White, 97 Brt
Smooth
8 1/2 x 11
Cartons
188166
65.00
White, 97 Brt
Smooth
28 x 40
Folio Cartons
188165
80.00
White, 97 Brt
Smooth
28 x 40
Folio Cartons
188164
100.00
White, 97 Brt
Smooth
28 x 40
Folio Cartons
188163
100.00
White, 97 Brt
Smooth
26 x 40
Folio Cartons
188162
80.00
White, 97 Brt
Smooth
26 x 40
Folio Cartons
188154
80.00
White, 97 Brt
Smooth
19 x 25
Folio Cartons
188153
80.00
White, 97 Brt
Smooth
25 x 38
Folio Cartons
188152
65.00
White, 97 Brt
Smooth
25 x 38
Folio Cartons
188151
65.00
White, 97 Brt
Smooth
26 x 40
Folio Cartons
188150
65.00
White, 97 Brt
Smooth
23 x 35
Folio Cartons
188149
65.00
White, 97 Brt
Smooth
20 x 26
Folio Cartons
188145
100.00
White, 97 Brt
Smooth
25 x 38
Folio Cartons
188141
100.00
White, 97 Brt
Smooth
23 x 35
Folio Cartons
188140
80.00
White, 97 Brt
Smooth
23 x 35
Folio Cartons
188136
100.00
White, 97 Brt
Smooth
20 x 26
Folio Cartons
188134
100.00
White, 97 Brt
Smooth
19 x 25
Folio Cartons
188096
100.00
White, 97 Brt
Smooth
18 x 12
Cartons
188095
80.00
White, 97 Brt
Smooth
18 x 12
Cartons
188094
65.00
White, 97 Brt
Smooth
18 x 12
Cartons
188093
100.00
White, 97 Brt
Smooth
17 x 11
Cartons
188092
80.00
White, 97 Brt
Smooth
17 x 11
Cartons
188091
100.00
White, 97 Brt
Smooth
8 1/2 x 11
Cartons
188072
100.00
White, 97 Brt
Smooth
19 x 13
Cartons
188070
80.00
White, 97 Brt
Smooth
19 x 13
Cartons
131482
80.00
White, 97 Brt
Smooth
8 1/2 x 11
Cartons