text.skipToContent
text.skipToNavigation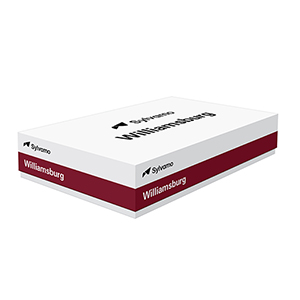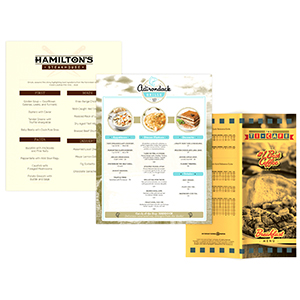 Williamsburg 94 Opaque Offset Smooth Cartons & Skids - Sheets
Known for its precision, consistency and reliability on press, Williamsburg Opaque Offset is the workhorse in your print house. This smooth sheet comes in three basis weights (50, 60 and 70lb) to suit brochures, direct mail, books, manuals, financial statements, bill stuffers, menus and more. Its mill-finished sizes are guaranteed to run on small and large offset presses, digital imaging equipment, including copiers, laser and inkjet printers, as well as plain-paper fax machines.
There may be extra charges on certain size selections
Please enter a value greater than 0.
Please enter integers only.
Please enter a value greater than 0.
Please enter integers only.
These inputs are outside of our custom size ranges.
Available product dimensions are:
Width: 8.5 and 65 in.
Length: 11 and 65 in.
Please contact your Account Executive for further assistance.
Request access to purchase this item.
Attractive blue-white shade with 94 brightness offers increased opacity and excellent strength, bulk and stiffness
Available in press-ready skids
Meets the ANSI/NISO Z39.48-1992 requirement for paper permanence and National Association of State Textbook Administrators (NASTSA) specifications
SFI certified
Superior runnability, uniform quality and excellent printability
This paper is Made in the USA, SFI ® Certified, and is 100% Acid-Free.
Additional Stock Items
SKU #
Cust. SKU #
Basis Weight
Color
Surface
Size
Unit Type
017094
70.00
White, 94 Brt (WHWB)
Smooth
24 x 36
Skids
017093
70.00
White, 94 Brt (WHWB)
Smooth
19 x 25
Skids
017092
70.00
White, 94 Brt (WHWB)
Smooth
17 1/2 x 22 1/2
Skids
017018
60.00
White, 94 Brt (WHWB)
Smooth
24 x 36
Skids
017017
50.00
White, 94 Brt (WHWB)
Smooth
24 x 36
Skids
017016
50.00
White, 94 Brt (WHWB)
Smooth
23 x 29
Skids
017015
50.00
White, 94 Brt (WHWB)
Smooth
19 x 25
Skids
017013
70.00
White, 94 Brt (WHWB)
Smooth
28 x 40
Skids
017012
70.00
White, 94 Brt (WHWB)
Smooth
25 x 38
Skids
017011
70.00
White, 94 Brt (WHWB)
Smooth
23 x 35
Skids
017010
60.00
White, 94 Brt (WHWB)
Smooth
28 x 40
Skids
017009
60.00
White, 94 Brt (WHWB)
Smooth
25 x 38
Skids
017008
60.00
White, 94 Brt (WHWB)
Smooth
23 x 35
Skids
017007
60.00
White, 94 Brt (WHWB)
Smooth
23 x 29
Skids
017006
60.00
White, 94 Brt (WHWB)
Smooth
19 x 25
Skids
017005
60.00
White, 94 Brt (WHWB)
Smooth
17 1/2 x 22 1/2
Skids
017004
50.00
White, 94 Brt (WHWB)
Smooth
28 x 40
Skids
017003
50.00
White, 94 Brt (WHWB)
Smooth
25 x 38
Skids
017002
50.00
White, 94 Brt (WHWB)
Smooth
23 x 35
Skids
017001
50.00
White, 94 Brt (WHWB)
Smooth
17 1/2 x 22 1/2
Skids
005343
70.00
White, 94 Brt (WHWB)
Smooth
28 x 40
Folio Cartons
005342
70.00
White, 94 Brt (WHWB)
Smooth
25 x 38
Folio Cartons
005341
70.00
White, 94 Brt (WHWB)
Smooth
23 x 35
Folio Cartons
005340
70.00
White, 94 Brt (WHWB)
Smooth
23 x 29
Folio Cartons
005339
70.00
White, 94 Brt (WHWB)
Smooth
19 x 25
Folio Cartons
005338
70.00
White, 94 Brt (WHWB)
Smooth
17 1/2 x 22 1/2
Folio Cartons
005333
60.00
White, 94 Brt (WHWB)
Smooth
28 x 40
Folio Cartons
005332
60.00
White, 94 Brt (WHWB)
Smooth
25 x 38
Folio Cartons
005331
60.00
White, 94 Brt (WHWB)
Smooth
23 x 35
Folio Cartons
005330
60.00
White, 94 Brt (WHWB)
Smooth
23 x 29
Folio Cartons
005329
60.00
White, 94 Brt (WHWB)
Smooth
19 x 25
Folio Cartons
005328
60.00
White, 94 Brt (WHWB)
Smooth
17 1/2 x 22 1/2
Folio Cartons
005323
50.00
White, 94 Brt (WHWB)
Smooth
28 x 40
Folio Cartons
005322
50.00
White, 94 Brt (WHWB)
Smooth
25 x 38
Folio Cartons
005321
50.00
White, 94 Brt (WHWB)
Smooth
23 x 35
Folio Cartons
005320
50.00
White, 94 Brt (WHWB)
Smooth
23 x 29
Folio Cartons
005319
50.00
White, 94 Brt (WHWB)
Smooth
19 x 25
Folio Cartons
005318
50.00
White, 94 Brt (WHWB)
Smooth
17 1/2 x 22 1/2
Folio Cartons