text.skipToContent
text.skipToNavigation

Bristols & Heavyweights
Our complete line of uncoated bristols meet a variety of filing, printing bristols, and packaging needs.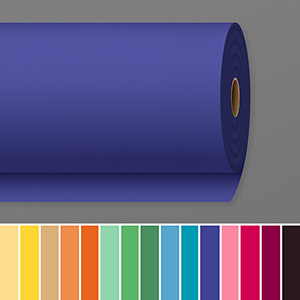 10%R Color File Folder - Lighter Weights
Produce high-quality folders, dividers and jackets with our Color File Folder papers. The papers are pulp dyed to ensure the finished product has no white edges or visible cracks. We have the broadest color selection in the marketplace, so you and your customers can find the perfect shade for any application.
SKU #
Cust. SKU #
Basis Weight
Color
Surface
Size (in)
000906
114.0
Green, New (NGRN)
Standard
15 1/8 x 60 /8
000911
114.0
Blue, Essential Light (ELBL)
Standard
11 5/8 x 60 /8
000913
114.0
Blue, Essential Light (ELBL)
Standard
14 5/8 x 60 /8
000919
114.0
Blue, Essential Light (ELBL)
Standard
20 1/2 x 60 /8
000920
114.0
Blue, Essential Light (ELBL)
Standard
22 3/4 x 60 /8
001886
114.0
Red (SRED)
Standard
43 7/8 x 60 /8
001887
114.0
Green, New (NGRN)
Standard
43 7/8 x 60 /8
001890
114.0
Blue, Essential Light (ELBL)
Standard
43 7/8 x 60 /8
001891
114.0
Yellow, Special (SYEL)
Standard
43 7/8 x 60 /8
001901
114.0
Blue, Essential Light (ELBL)
Standard
34 7/8 x 60 /8
001902
114.0
Green, New (NGRN)
Standard
34 7/8 x 60 /8
001903
114.0
Red (SRED)
Standard
34 7/8 x 60 /8
001907
124.0
Cherry (CHER)
Standard
34 7/8 x 60 /8
001908
114.0
Gray, Merri (MGRA)
Standard
34 7/8 x 60 /8
001909
114.0
Orange (1ORA)
Standard
34 7/8 x 60 /8
001910
114.0
Yellow, Special (SYEL)
Standard
34 7/8 x 60 /8
009031
124.0
Yellow, Special (SYEL)
Standard
43 7/8 x 60 /8
009032
124.0
Yellow, Special (SYEL)
Standard
11 5/8 x 60 /8
009033
124.0
Yellow, Special (SYEL)
Standard
14 5/8 x 60 /8
009034
124.0
Yellow, Special (SYEL)
Standard
34 7/8 x 60 /8
009035
124.0
Yellow, Special (SYEL)
Standard
20 5/8 x 60 /8
072266
124.0
Blue, Light (LBLU)
Standard
14 5/8 x 60 /8
072267
124.0
Blue, Light (LBLU)
Standard
34 7/8 x 60 /8
072268
124.0
Blue, Light (LBLU)
Standard
43 7/8 x 60 /8
072269
124.0
Blue, Light (LBLU)
Standard
11 5/8 x 60 /8
072270
124.0
Green, Light (LGRN)
Standard
34 7/8 x 60 /8
072280
124.0
Gray, Special (SGRY)
Standard
34 7/8 x 60 /8
072281
124.0
Purple, Special (SPUR)
Standard
34 7/8 x 60 /8
072282
124.0
Gray, Special (SGRY)
Standard
11 5/8 x 60 /8
072284
124.0
Orange, Special (SORG)
Standard
11 5/8 x 60 /8
072285
124.0
Orange, Special (SORG)
Standard
14 5/8 x 60 /8
072288
124.0
Red (SRED)
Standard
11 5/8 x 60 /8
072289
124.0
Red (SRED)
Standard
14 5/8 x 60 /8
072290
124.0
Red (SRED)
Standard
34 7/8 x 60 /8
072298
124.0
Red (SRED)
Standard
43 7/8 x 60 /8
072301
124.0
Navy (SNVY)
Standard
34 7/8 x 60 /8
072307
124.0
Navy (SNVY)
Standard
20 5/8 x 60 /8
072308
124.0
Blue, Light (LBLU)
Standard
20 5/8 x 60 /8
072309
124.0
Green, Light (LGRN)
Standard
20 5/8 x 60 /8
072310
124.0
Gray, Special (SGRY)
Standard
20 5/8 x 60 /8
072311
124.0
Orange, Special (SORG)
Standard
20 5/8 x 60 /8
072312
124.0
Red (SRED)
Standard
20 5/8 x 60 /8
072328
124.0
Lavender (ILAV)
Standard
11 5/8 x 60 /8
072278
124.0
Orange, Special (SORG)
Standard
43 7/8 x 60 /8
072332
124.0
Lavender (ILAV)
Standard
20 5/8 x 60 /8
072334
124.0
Lavender (ILAV)
Standard
34 7/8 x 60 /8
072340
124.0
MerriGold (MGLD)
Standard
11 5/8 x 60 /8
072595
114.0
Blue, Light (LBLU)
Standard
34 7/8 x 60 /8
072596
114.0
Green, Light (LGRN)
Standard
34 7/8 x 60 /8
072597
114.0
Orange, Special (SORG)
Standard
34 7/8 x 60 /8
072637
124.0
Teal, Special (STEL)
Standard
34 7/8 x 60 /8
072639
124.0
Teal, Special (STEL)
Standard
20 5/8 x 60 /8
072640
124.0
Teal, Special (STEL)
Standard
11 5/8 x 60 /8
072653
124.0
Gray, Special (SGRY)
Standard
23 5/8 x 60 /8
072667
124.0
Green, Moss (MOSS)
Standard
34 7/8 x 60 /8
072668
124.0
Blue, Lake (LKBL)
Standard
34 7/8 x 60 /8
072669
124.0
Camel (CAML)
Standard
34 7/8 x 60 /8
072678
124.0
Green, Moss (MOSS)
Standard
22 3/16 x 60 /8
072682
124.0
Red (SRED)
Standard
22 3/16 x 60 /8
072683
124.0
Blue, Light (LBLU)
Standard
22 3/16 x 60 /8
072684
124.0
Green, Light (LGRN)
Standard
22 3/16 x 60 /8
085365
124.0
Cherry (CHER)
Standard
11 5/8 x 60 /8
085386
124.0
Green (GRN)
Standard
34 7/8 x 60 /8